Potatoes do tend to get a bad rap when it comes to weight loss, however potatoes have good qualities about them.  Yes they are a starch but paired with the protein of ham, milk, & nutritional yeast this recipe is a low fat and low calorie version of our feel good favorite.  This recipe below goes great with a baby spinach with broccoli salad for a complete meal.   If you have a candida bacteria issue, are diabetic, or are not an active individual this can tend to be a food you might want to eat very little of or skip completely.  If you are active and living a healthy lifestyle, eat, enjoy, guilt free!  You can even bring this dish to your next gathering!
Butter! What????  Well, as a rule butter is an unnecessary fat and should be avoided.   When we live healthy lifestyles we tend to naturally keep unhealthier fats in moderation (2TBS per day) so this is very little fat in comparison to the original recipe and to our daily intake.   We can tend to get away with this if we have a low fat eating style.  In this recipe the butter is very little when looked at in perspective as the recipe as a whole.  I always use unsalted and organic butter as well which tends to be the healthier option compared to grain fed, antibiotic treated cows.  We can also get away with this as a fat in this recipe because the milk is non-fat as well.

Gluten Free or Milk-Alternative Option: I have not tried this recipe with a gluten free option or milkfree alternative.   I will try this in the future and see if I can create it and have it taste as delicious as this one.  I would assume that a gluten free baking flour and rice milk would work pretty well in this recipe.  Try it and let me know.

The beauty of a potato –  What is in a redskin potato  and what are the benefits?  

1 medium potato with skin: This food is very low in Saturated Fat, Cholesterol and Sodium. It is also a good source of Vitamin B6 and Potassium, and a very good source of Vitamin C. Glycemic index is only 15 on the 1-100 scale.   It has 3g of fiber, 4g of protein, 2% calcium, 7% Iron, and 36 Vit C.  Plus more.
Read More http://nutritiondata.self.com/facts/vegetables-and-vegetable-products/2552/2#ixzz2gOMQb1Co
What's great about this dish:  SEE BELOW FOR NUTRITIONAL INFO!!
3 TBS Unsalted Organic Butter
6 redskin potatoes or 4 Idaho Potatoes or other
1 Ham Steak approx. (12oz) (ask the deli counter or buy packages)
½ Onion
3 Cups Skim Milk
¼ Cup Whole Wheat Flower
1.5 tsp Italian Seasoning
2 tsp Garlic Powder
1/4 tsp sea salt
Ground Pepper to taste
3 TBS Nutritional Yeast (gives cheesy flavor adding B vitamins and folate)
**NOTE: you can get Bragg's Nutritional yeast at your local nutrition store.  Natural View Market (that's where I purchased mine) and the Vitamin Store should carry it in Brighton, Michigan.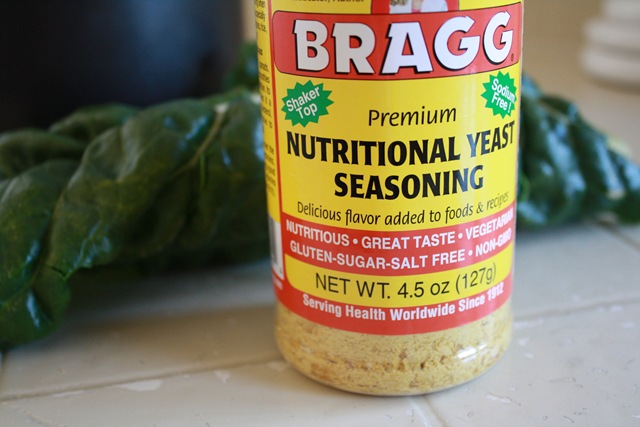 Instructions:
Preheat oven to 375 degrees
Scallop the potatoes with skin on.
Slice Onion thinly leave long.
Mix Italian Seasoning, Garlic Powder, and Flour together in small bowl or measuring cup.
Melt butter in pan, add flour mixture to pan and constantly stir for about 2-3 minutes
Turn heat up to high/med-high and pour milk into flour mixture slowly (about 1 Cup at a time) and mix constantly as not to burn milk.
Bring Milk to a boil and turn down burner to Medium Heat.
Cook Milk mixture for about 2 minutes more then turn off burner
Grease a large backing dish with a vegetable oil spray (preferably no preservatives added)
Ladle a small amount of milk mixture into bottom of dish
Place a thin layer potatoes onions and ham into bottom of dish
Ladle another small amount of mixture on top of potato layer and sprinkle with 1 TBS of Nutritional Yeast
Repeat layering
End with one layer of potatoes and remaining mixture and small sprinkle of nutritional yeast.
Cover dish with aluminum foil or other oven safe top
Bake for 60 minutes (Great time to go get your work out in!)
Bake another 15 minutes with top off
Let stand for 5-10 minutes before serving
ENJOY!
  8 Servings

Amount Per Serving


  Calories

215.1

  Total Fat

4.6

 g

  Saturated Fat

2.8

 g

  Polyunsaturated Fat

0.2

 g

  Monounsaturated Fat

1.3

 g

  Cholesterol

13.5

 mg

  Sodium

64.5

 mg

  Potassium

81.4

 mg

  Total Carbohydrate

35.4

 g

  Dietary Fiber

3.9

 g

  Sugars

6.6

 g

  Protein

8.8

 g
  Vitamin A

3.3

 %

  Vitamin B-12

33.4

 %

  Vitamin B-6

133.5

 %

  Vitamin C

28.3

 %

  Vitamin D

0.0

 %

  Vitamin E

0.4

 %

  Calcium

2.1

 %

  Copper

12.8

 %

  Folate

24.0

 %

  Iron

6.4

 %

  Magnesium

10.3

 %

  Manganese

12.5

 %

  Niacin

80.5

 %

  Pantothenic Acid    

7.1

 %

  Phosphorus    

13.4

 %

  Riboflavin

145.1

 %

  Selenium

9.6

 %

  Thiamin

166.0

 %

  Zinc

9.0

 %